7 Reasons to Smile
Before we dive into the seven reasons to smile for inspiration to smile more, let's admit there are times we DON'T FEEL LIKE SMILING!
OK, I know you've had one …a morning when nothing goes right, and it's impossible to smile!
The alarm doesn't go off. You are now late to work, church, a get-together, or an appointment. You speed (within reason) to get there, and every SLOW person in your area decides to drive in front of you! Or, you speed too much and get stopped for a traffic ticket. Finding a reason to smile is next to impossible!
That happened to me one morning when I was already late for school. When I taught second grade, I would meet the children at the door to our classroom, shake their hand, smile, and say, "Good Morning!"
In turn, they would smile at me before entering our "happy classroom." Well, the morning I was late, I had to race to my room to beat them. I did NOT feel like smiling, but I smiled anyway. By the time all twenty-eight students had smiled back at me, I felt better, calmer, and more relaxed!
Lesson learned! Smiling benefits the smiler and the receiver.
The dictionary defines a smile as a pleased, kind, or amused facial expression, usually with the corners of the mouth turned up and the front teeth exposed.
Hmmm…pleased, kind, or amused. I love the word "kind." I was digging deep for that emotion as I smiled at those seven and eight-year-olds. Even when we don't "feel happy"… here are seven reasons why we should remember to SMILE.
Here We Go…7 Reasons to Smile
Reason #1: Smiling Makes You Seem More Likable, Intelligent, and Trustworthy
Who doesn't want to appear more likable, intelligent, and trustworthy? We are drawn to people who smile. Your smile attracts people and draws them in.
"The people who make you smile from just seeing them, those are my favorite people." — Koi Fresco
Reason #2: Smiling Improves Your Mood and Increases Positive Thoughts
Smiling tricks our brains by releasing mood-boosting neurotransmitters like serotonin, endorphins, and dopamine. Serotonin is a natural anti-depressant that you don't need a prescription for!
"Smile in the mirror. Do that every morning and you'll start to see a big difference in your life." — Yoko Ono
Reason #3: Smiling Is Contagious
It changes our moods and can change the feelings of others and make them happier. The part of your brain that controls smiling is an automatic response area. That means smiling can be completely unconscious, especially when we smile back at someone who has smiled at us.
What do most adults do when they meet a baby? They talk to them and SMILE, hoping the baby will smile back. How do you feel when the baby smiles back at you? Doesn't their sweet smile warm your heart and make you happier?
"A smile is happiness you'll find right under your nose." — Tom Wilson
Reason #4: Smiling Lowers Your Stress, Heart Rate, and Blood Pressure
Those same neurotransmitters that boost our mood (serotonin, endorphins, dopamine), also relax our bodies and lower our heart rate and blood pressure. Stress causes our heart rate and blood pressure to rise. Smiling lowers both, and we feel less stress! Try it! Take your blood pressure, practice smiling for 60 seconds, and retake your BP.
"If you're not using your smile, you're like a man with a million dollars in the bank and no checkbook." — Les Giblin
Reason #5: Smiling Gives Pain Relief
The Mayo Clinic reports that smiling and laughing causes our bodies to release their own natural painkillers. Social laughter (watching a funny movie, attending a comedy show, laughing with friends or family) can increase your pain threshold. This can create a higher pain tolerance. The next time you are in pain, give this a try!
Smiling is the best way to face any problem, to crush every fear and to hide every pain. — Unknown
Reason #6: Smiling Boosts Your Immune System
Smiling causes our bodies to relax. Then, our immune systems react faster and more effectively against invaders. "The Department of Clinical Immunology at Loma Linda University School of Medicine found that, when smiling, the serum cortisol levels (stress level) decrease and, instead, the number of white blood cells and natural killer cells increases." http://www.rivertea.com/blog/does-smiling-really-help-you-live-longer/
"Smile, breathe and go slowly."— Thich Nhat Hanh
Reason #7: Smiling Can Help You Live Longer
It's no wonder that smiling can add years to your life. It lowers the heart rate, reduces blood pressure, and relaxes the body.
London's University College states that happy, cheerful people are 35% more likely to live a longer life. Wayne State University in Michigan studied 230 pictures of major league baseball players from 1952. "They found the biggest grinners lived to an average of 79.9 years. Their straight-faced peers lived just to 72.9 years on average." http://www.rivertea.com/blog/does-smiling-really-help-you-live-longer/
"Keep smiling – it takes 10 years off! " – Jane Birkin
Smiling and Joy
"Sometimes your joy is the source of your smile, but sometimes your smile can be the source of your joy." —Thich Nhat Hanh

"Sometimes you have to smile by faith. If you'll smile by faith, soon the joy will follow." — Joel Osteen
JOY has been the subject of the last two blog articles. We read that happiness and joy are different, and we sometimes need to CHOOSE JOY. Go here to read more…  https://openyourtreasures.com/how-to-choose-joy/  
In the second article, I Choose Joy . . . First Step, we explored where to find joy and learned six reasons to be joyful. Here is the link to this article . . . https://openyourtreasures.com/i-choose-joy-first-step/
Since we have learned 7 Reasons to Smile and how smiling benefits us and others, shouldn't we practice smiling?
To help you smile more and find more joy, be sure to get your FREE downloadable 10 INSPIRING SMILE QUOTES graphic you can print and display to remind you of reasons to smile! Sign up at the top of the page!
How and When to Practice Smiling
Yes, sometimes we need to dig deep to find a reason to smile! Or, we can practice the automatic, unconscious response of smiling back at anyone who smiles at us. What would happen if we practiced smiling when we wake up and when we go to bed at night? How about focusing on smiling at our friends, loved ones, and strangers at least 3-5 times a day for two weeks?
What would happen if we slowed down and noticed each day what gives us joy and makes us smile?
"My mother is a big believer in being responsible for your own happiness. She always talked about finding joy in small moments and insisted that we stop and take in the beauty of an ordinary day. When I stop the car to make my kids really see a sunset, I hear my mother's voice and smile." —Jennifer Garner
How Is Smiling Helping Me?
What if I kept a journal (on paper) of how many times each day I intentionally smiled at others?
What reaction did they have? (Did they smile back? Did their face light up?)
How did smiling make me feel?
What if I checked off each day I started my day and ended it with a smile?
WANNA TRY IT?
Try keeping a journal for seven days. At the end of seven days, reread each day's answers and write your honest evaluation of how you feel and what you have learned about yourself.
To make it easier and fun, sign up to download your FREE My Sunny Smile Journal to record your smiles and the many benefits! Sign up at the top of this page!
I can't wait to hear from those of you who are serious about improving your health and positivity by smiling!
Leave a comment if you enjoyed this post and/or if you liked the free downloads!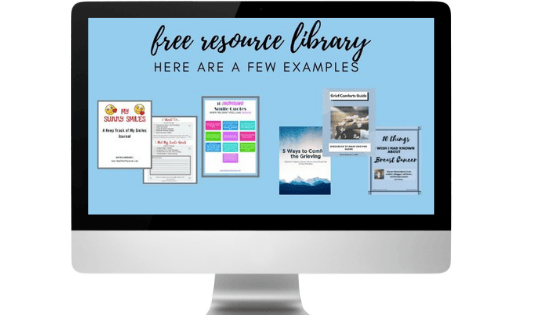 Live healthier, happier, and better! Sign up with your best email to receive weekly email newsletter TIPS and TOOLS for HELPING your body, mind, and spirit! Get access to our Resource Library with free downloads! You may read my Privacy Policy here.