Karyn Almendarez
Author, Proofreader, Editor
Karyn Almendarez is a mother of two, wife, grandmother, a retired teacher, and a cat lover. She writes books and blogs to share hope and wellness tips with others.
She is no stranger to grief and loss. Her sixteen-year-old son, Bart, died in an early-morning car accident in 1997. She continued to teach sixth grade in a non-denominational Christian school sharing her faith and confidence in God's plan.
She now lives in Colorado, with her husband, Albert, and their cat, Minnie. She and her husband enjoy snow skiing, hiking and relaxing in the majestic mountain scenery surrounding them. Karyn's daughter, Amy, son-in-law, and four grandchildren live in Texas.
Writing stories, blog posts, poetry, and journaling continues to fill her need to inspire others not to give up hope when facing challenges.
Read her encouraging blog posts, sign up for her free newsletter and join her Inner Circle Facebook Group to celebrate special days of the week each Monday!
Visit and like her Facebook author page: https://www.facebook.com/KarynAlmendarezauthor/
Karyn is the author of Tragedy's Treasures, a Mom Finds Hope in Grief and Loss. In her book, she provides a much-needed insight into the painful journey of losing a child. Her application of Scripture and honest appraisals of fear and doubt make her story a valuable resource for people who have faced the pain of losing a child, as well as people who help others heal through tragedies.
Tragedy's Treasures is an inspirational memoir that portrays a journey known by those who have endured the TRAGIC loss of a special loved one. Karyn shares her grueling grief following the sudden death of her teenage son, Bart, and how her grief transformed into hope and trust through faith. I will refer again and again to her "Do's and Don'ts" when comforting a grieving friend – what to say, how to help, what not to say. Karyn's message encourages us to be open to the future and to discover the "gift" and "treasures" as they wait to be discovered, in the midst of relentless grief." —Verified Review
Karyn wrote and published her #1 Amazon bestseller, Tragedy's Treasures, A Mom's Journey Through Grief, in October 2016. More recently, she republished her revised book, Tragedy's Treasures, a Mom Finds Hope in Grief and Loss.
She retired from teaching second grade in May 2017. Spending more time writing and having fun with her family was interrupted when she learned she had breast cancer. Her diagnosis came in December 2017, when her doctor noticed a lump in a routine exam. Mammograms, ultrasounds, biopsies, and an MRI followed. Then came a bi-lateral mastectomy in February 2018.
She opted out of chemo, radiation, and hormone therapy and committed to healing her cancer through diet, nutritional supplements, exercise, and prayer.
Thriving, not just surviving, is her motto.
She writes to encourage others that they can thrive, NOT JUST SURVIVE through tragedies.
FIVE FUN FACTS:
1. Karyn Almendarez loves coffee. Now that she is a breast cancer survivor, she heads to the coffee pot as soon as her feet hit the floor in the morning for her ONE cup of the day!
2. Karyn Almendarez has always loved to write. She has written many unpublished poems. After her son died, many poems he had written surfaced.
3. Karyn Almendarez played golf (even though she was never very good) when she was not teaching. She was the golf coach at Southwest Christian School for a couple of years.
4. Karyn once stole a pack of Kool-Aid from a convenience store. She has felt guilty ever since.
5. Karyn lived in Fort Worth, Texas for 55 years before moving to Colorado.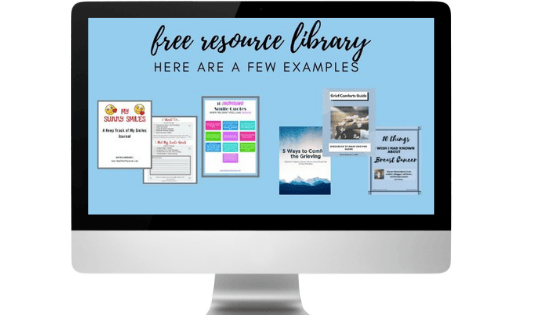 Live healthier, happier, and better! Sign up with your best email to receive weekly email newsletter TIPS and TOOLS for HELPING your body, mind, and spirit! Get access to our Resource Library with free downloads! You may read my Privacy Policy here.