Breast Cancer: Now What? Women of all ages fear the dreaded words, "I think you need a biopsy for breast cancer."
I am not the poster child for annual mammograms. Before November of 2017, my last one was about ten or more years ago. (I don't even remember when it was!)
When my doctor found a lump in my left breast during a routine pre-Medicare physical, we both agreed I needed one.
THE PEAKS AND VALLEYS OF BREAST CANCER
Breast cancer is different for each woman who is diagnosed. I can only speak for myself in saying that there are initially many more valleys than peaks.
[bctt tweet="For those of us who are breast cancer survivors, there are so many challenges (VALLEYS) we go through…mental, emotional, physical, and spiritual." username="karynalmendarez"]
MENTAL VALLEYS
We may ask:
Why me?
What is breast cancer?
How did I get cancer?
Am I going to die?
What happens next?
After the biopsies (which are NO picnic) and diagnosis, we ask:
Do I need to be in a hurry?
What treatments are available?
Do I have choices?
Which treatments are right for me?
How do I prepare for surgery?
What treatments are right for me post-surgery?
What will recovery involve and for how long?
How can I keep it from recurring?
The lingo the physicians throw at us requires another college degree to understand what they are talking about! This adds to our mental stress.
EMOTIONAL VALLEYS
Then the questions arise:
How will this affect my relationship with those I love?
What lifestyle changes will be necessary?
How do I keep a positive attitude?
Won't the stress play havoc with my emotions and affect my healing?
PHYSICAL VALLEYS
How much pain will I be in and for how long?
Will the treatments make me sick?
Will I lose my hair?
Do I want reconstruction?
SPIRITUAL VALLEYS
Spiritual valleys creep in even if we have a deep-rooted faith.
Am I being punished?
Did God "zap" me with this disease?
I am scared. Can God help me?
Will God heal me?
---
Sign Up to Get This "Cheat Sheet" and Subscribe to the OYT Newsletter!
---
PEAKS IN THE BREAST CANCER JOURNEY
Fortunately, there are also PEAKS in this journey! There are many more I will be writing about in upcoming posts…
I wrote this journal entry after having multiple biopsies, ultrasounds, and MRI. Then came the needle biopsy, which was not as painful as the mammograms had been. After I got the call from the surgeon that I had cancer, I wrote this journal entry…
"This morning when I awoke, I was thinking about peaks and valleys. Since I am working on a logo with mountains and sun (hope) behind it for my website, I want to write about the peaks and valleys of surviving breast cancer. I am going to begin blogging about the steps you go through…emotions, decisions to make, physical pain challenges, spiritual challenges, family challenges, etc.
Then I read the Our Daily Bread devotional about The Great Physician (to read the article, click on the link at the end of this post).
I was reminded that striving for spiritual well-being could be much more crucial than physical healing because physical pain is temporary and spiritual healing is eternal.
The prayer in that day's devotional really rang home.
"Father in heaven, it's so hard to see beyond our pain. Please let us sense Your mercy in this moment.Lift our eyes beyond ourselves. Let us find a new vision and source of health in the care of Christ, who heals." –OurDailyBread
My journey has included double mastectomies, decisions about treatments, love and support from family and friends, and radical changes in diet and lifestyle. As of August 2018, I am cancer FREE!
In this blog series, I will share honestly and openly what I have experienced,  what I have learned, and specific changes you can make in your lifestyle to prevent or heal cancer. Yes, cancer can be cured…
Watch this documentary: https://cancercanbekilled.com/
Go to ChrisBeatCancer: https://www.chrisbeatcancer.com/
My intentions are not to convince you what to do, only to give you information and inspiration to make choices, live every day striving to deepen your faith, and find complete healing and wellness.
---
Would you be so kind to SHARE and COMMENT?
Help me to help others by hovering over the image and sharing it on Pinterest, Facebook, and Twitter!
Please reply below with questions you have about breast cancer.
---
Credits and Disclaimer
Video: Beyond the Shock
Photos: Pixabay, Canva
These products and information on this page are not intended to diagnose, treat, cure, or prevent any disease. This website is not a substitute for professional care. Always consult your medical doctor regarding your medical care. Never disregard professional medical advice or delay in seeking it because of something you have read on this website.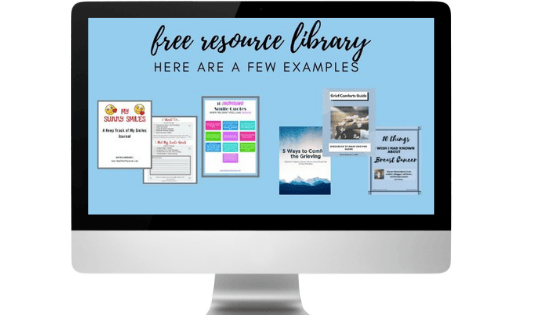 Live healthier, happier, and better! Sign up with your best email to receive weekly email newsletter TIPS and TOOLS for HELPING your body, mind, and spirit! Get access to our Resource Library with free downloads! You may read my Privacy Policy here.