Breast Cancer: Shocking News!
Why is breast cancer such shocking news?
In this article, we explore why so many women are getting breast cancer, why it is such shocking news, and what you can change NOW to prevent this disease!
We are shocked by the news that a friend or loved one has Breast Cancer. But, how paralyzed we feel when we hear  WE have been diagnosed with Breast Cancer! All of us have cancer cells in our bodies, so how can we avoid this disease?
Recently a dear friend who lives in California called me just as I was leaving my pre-op appointment at the hospital for my final reconstruction surgery.
I hadn't talked to her in way too long, and it excited me she had called. After discussing my upcoming surgery, I asked her, " How are you doing? "
She answered, "Well, you won't believe it...!"
I replied, "Oh, no, don't tell me!"
"Yes," she said, "I had a double mastectomy two weeks ago."
Let me say that she is the epitome of health and fitness. When we lived in Texas, we went to yoga classes together. I didn't place my mat too close to hers because I was embarrassed how stiff and unbending my body looked compared to hers!
She is one year younger than I and works out faithfully!  Her beautiful appearance and elegant demeanor landed her modeling jobs after moving to California.
Furthermore, she continues to model after mastectomies and treatments. So, it saddened and shocked me to hear that she was experiencing the same breast cancer path I have traveled.
Why Are So Many Women Getting Breast Cancer?
Breast cancer occurs when the DNA of the cells is altered. According to Wikipedia, the risks are due to genetic and environmental causes.
"In 5% of breast cancer cases, there is a strong inherited familial risk.[7]"
So what causes lurk in our environment?
What changes can we make to prevent getting breast cancer? The older we get, the more our chances of being diagnosed with cancer increase. "A woman is more than 100 times more likely to develop breast cancer in her 60s than in her 20s."
Watch this short video by Chris Wark on how to reduce the risks of breast cancer.
I would HIGHLY recommend this book if you have been diagnosed with ANY kind of cancer, or if you know someone who has. It shares a Colon cancer survivor's story who opted out of chemotherapy after surgery. Chris Wark shares a toxin-free diet, lifestyle, and therapy guidelines he used to help himself heal.
Genetics ONLY Plays a Small Role
If you have breast cancer in your family history, or other types of cancer such as ovarian, lung, thyroid, etc. you need to have genetic testing done.
Ask your doctor to order the test or tell you who to contact. Most insurance companies will pay for part or all.
I had the testing done AFTER finding out I had cancer. My mom had ovarian cancer, her sister had colon cancer, and my dad had thyroid and lung cancer.
The test revealed I do have a Chek2 gene inherited from my dad for breast and colon cancer. This particular gene does not skip generations.
As a result, my daughter is going to have the testing done also. If she does not have the gene, her daughters will not be at risk. So if genetics is only 5% of the cause, what other risk factors are there?
Dietary
Obesity
Lack of Exercise
Hormonal
Stress-Related
Environmental
Read More about the Peaks and Valleys of breast cancer! Stay tuned for more blog posts where we will explore each risk factor along with steps you can take NOW to prevent or heal breast cancer. And, yes, cancer can be healed!
DON'T wait until you have been diagnosed (like I did)  to make changes in your lifestyle that can help you avoid cancer.
Disclaimer: I am not a doctor. I will always share sources and experiences. If you are diagnosed with Breast Cancer or know someone who has, it is up to you to do your own research and to choose your treatment plan.
These posts may contain affiliate links, which means I may receive a small commission, at no cost to you, if you make a purchase through a link. See my full disclosure here.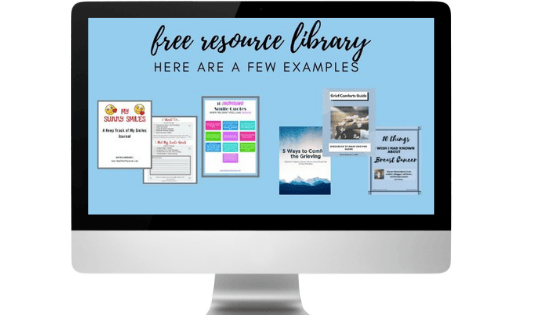 Live healthier, happier, and better! Sign up with your best email to receive weekly email newsletter TIPS and TOOLS for HELPING your body, mind, and spirit! Get access to our Resource Library with free downloads! You may read my Privacy Policy here.