Photo by Courtney, Courtesy of Flickr
FROM THE MOMENT WE TAKE OUR FIRST BREATH UNTIL THE LAST BREATH WE TAKE…
How many breaths are in between?
What is QUALITY breathing?
Why should we practice?
Who can benefit?
Where do we go to learn more?
RIGHT HERE!
WELCOME TO THE FIRST IN A SERIES OF ARTICLES ON WHY OUR BREATHING IS SO IMPORTANT AND HOW TO IMPROVE IT….
We read articles and hear nightly reports on air quality. But how much do we read or hear about the quality of our breathing?
On our last trip to Fort Worth, Texas, in December, we enjoyed reconnecting with my nieces, Anne and Cheryl. Not having spent time with them in several years, it was a TREASURE to visit with them and their husbands and children.
Their mother, Elizabeth (Sissy), holds a special place in my heart.  We were sisters-in-law and have remained friends. Even though we've been out of contact, we picked up where we left off knowing that love is still alive. Sissy now lives with one of her two daughter's in a newly built "mother-in-law" house that Cheryl and her husband, Patrick, designed and built.
Until June 12, 2014, Sissy's mother, Bobbie Conlee, also lived there. She had congestive heart failure, and her family faithfully cared for her, making her feel as comfortable and as loved as possible. This article is dedicated to Bobbie Jo Briley Conlee, her family, and  friends.
My last memory of Bobbie is bending down to stroke her silver hair and kiss her soft cheek. She was bedridden in a cozy, sunny corner of her daughter's living room. Connected to oxygen, her eyes lit up, and she smiled as we talked.Sissy shared with me privately her mother's fears of the inevitable. As Bobby and I talked, I felt compelled to softly assure her that heaven would be SO much BETTER than here, and I was confident that she had NOTHING to fear. Holding my hand with tears welling up in her eyes, she said,
"Thank you."Prayers were answered, as she died peacefully.
My ex-husband's father also died from congestive heart failure.
I spent the last two days and nights of my own father's life in the hospital watching him die of lung cancer.
My mother's lungs were "burned" beyond repair when she unknowingly aspirated in the middle of the night. She died five days later.
OUR BREATH IS A GIFT FROM GOD
How will we use it?
How can we maximize it?"Tune in" next week for tips on how to BREATHE LIKE YOU MEAN IT!
Please feel free to forward this to anyone who knew and loved Bobbie Conlee! Thanks, Karyn Almendarez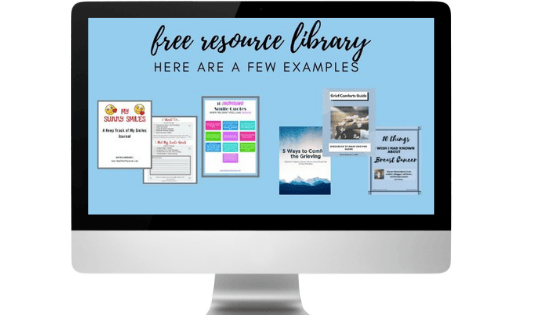 Live healthier, happier, and better! Sign up with your best email to receive weekly email newsletter TIPS and TOOLS for HELPING your body, mind, and spirit! Get access to our Resource Library with free downloads! You may read my Privacy Policy here.