Today is Cancer Survivors Day!
June 3rd is National Cancer Survivors Day. It was created to honor all who have fought the cancer dragon and WON, and to give hope to those currently fighting this disease.
There are around 14.5 million people in the U.S. who have beat cancer or are currently fighting the battle. Every year 450 men and women out of 100,000 are diagnosed with some form of cancer, and 171 die from it (per 100k). 
Breast cancer is the second leading cause of death in women. One out of eight women in the U.S. could develop invasive breast cancer.
If you haven't been personally affected by cancer, I bet you know friends or family members who have been.
My Experience With Cancer
 😥 I am ashamed to admit it, but before I heard, "You need a biopsy. This could be breast cancer"…
 🙂 I had compassion for so many I have known (friends and relatives).
 😕  I offered to pray for them, but after a few days, I forgot to lift them up.
 🙂 Perhaps I would visit them, listen, and pray with them.
But…
 😥 I did NOT take them meals after surgery or when they were ill from treatments.
  😥 I did NOT send cards or notes to let them know I cared.
Now that I have had breast cancer and mastectomies, I KNOW exactly how to comfort those who get this life-changing diagnosis!
---
I wrote this poem to  express my feelings after I heard the scary and life-changing words, "You have breast cancer…"
It is dedicated to my friends (Lisa McDaniel) and relatives (my dad and aunt) who have died from cancer and my survivor friends (I won't list them…I might leave out someone's name).
Hearing the News
Hearing the news
Changed attitudes
Calls not made
Prayers not prayed
Cards not sent
Time not spent
Letting you know
You won't fly solo
Through your disease
And its horrors, Oh please
Forgive me, I pray
For looking away!
To not let you know
I love you so!
–Karyn Almendarez, January 2018
How Do We Celebrate and Honor Cancer Warriors?
Remember those who have fought and lost and what they mean to you

Call a cancer warrior/survivor today and tell them you care

Send an encouragement card

Start a written or digital prayer list and pray for one person each day

Take dinner to a cancer victim
---
**Here is an excellent resource for anyone diagnosed with breast cancer!
http://openyourtreasures.com/7bby
As always, the best resource is God's Word!
22 Because of the Lord's great love we are not consumed,
for his compassions never fail.
23 They are new every morning;
great is your faithfulness.
Lamentations 3:22-23 New International Version (NIV) 
---
PLEASE share this post with anyone you know who has cancer or is a cancer survivor!
Until next time… Blessings and Health!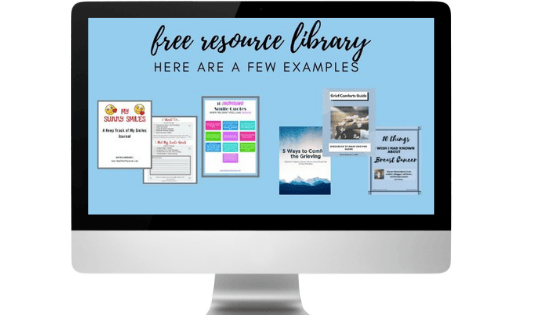 Live healthier, happier, and better! Sign up with your best email to receive weekly email newsletter TIPS and TOOLS for HELPING your body, mind, and spirit! Get access to our Resource Library with free downloads! You may read my Privacy Policy here.