LISA, WE  LOVE YOU!
---
"Blessed are the pure in heart, for they shall see God."

Matthew 5:8
Dear Lisa,
You are the truest example of one who has never stopped fighting…
"the good fight of faith, (to) lay hold on eternal life, to which you were also called and have confessed the good confession in the presence of many witnesses."
1 Timothy 6:12
I wish I could be there in person to hug you, hold your hand, and share from my heart what you mean to me. But since I am miles away, this letter will have to take my place.You have enriched my life, comforted me, made me laugh (too many times to count), and inspired me to stand firm in my faith.How many years have you fought the cancer dragon? Endless rounds of chemotherapy and surgeries have not even come close to dampening your compassion, humor, and perseverance.Corrie Ten Boom wrote this:
"When I was a little girl, " I said, "I went to my father and said, "Daddy, I am afraid that I will never be strong enough to be a martyr for Jesus Christ." "Tell me," said Father, "When you take a train trip to Amsterdam, when do I give you the money for the ticket? Three weeks before?"  "No, Daddy, you give me the money for the ticket just before we get on the train." "That is right," my father said, "and so it is with God's strength.  Our Father in Heaven knows when you will need the strength to be a martyr for Jesus Christ.  He will supply all you need just in time."

(Click on this passage to read more)Lisa, you are our shining star! Our faith has grown, because you are a living model of a devoted, loving, and faithful mother and wife. Your friends have hung on to you for dear life, because we all recognize a talented, funny, loving, and spirit-filled woman we want to be with and learn from.Thinking of you, I "hear" the song,
Celebrate
, by Kool and the Gang. There are SO MANY friends and family members who are praying for you and CELEBRATING Lisa McDaniel!
I love you from the bottom of my heart,
Karyn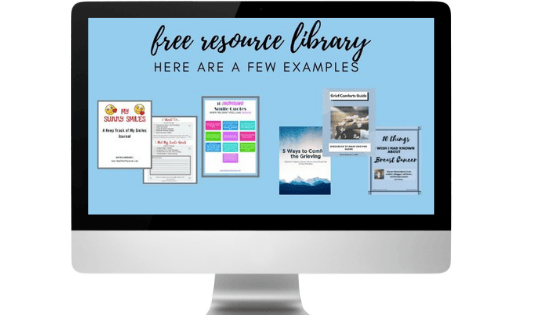 Live healthier, happier, and better! Sign up with your best email to receive weekly email newsletter TIPS and TOOLS for HELPING your body, mind, and spirit! Get access to our Resource Library with free downloads! You may read my Privacy Policy here.