In honor of my son's birthday, I awoke this morning teary-eyed as I faced another day without Bart. The idea came to me to write him a letter…
Dear Bart,
I miss you so much! As I wake up this morning thinking about you, on the one hand, my heart cries out that I want to see you, ruffle your hair, hug you, and tell you how much I love and miss you! On the other hand, I am grateful that you are in Heaven where joy and peace are not dependent on circumstances…you get the chance to praise and worship, where the focus is on God's love and grace and where Jesus is the star!
I do have some questions for you…
Do you celebrate human birthdays in Heaven?
Do you get a glimpse of our happy and loving
moments here on earth?
Do you know that your sister, Amy, has a wonderful husband, Patrick,  and four beautiful children who know so much about you…as if they have known you here on earth?
Do you know that week before last when we were in Crested Butte with Amy, Patrick, Sam, Jackson, Lila, Neal, and Patrick's parents that Lila and Neal choreographed a dance to the song "I Can Only Imagine" in honor of you?
Do you know that your friends still stay in touch with me on Facebook to let me know how much they miss you?
Do you know that I failed to write everyone a thank you note for their love, support, and gifts when you died?
Do you know that Paschal High School still sponsors the Bart Granger Memorial Golf Tournament every September, and Coach Herb Stephens won't let the 200+ boys start playing until he talks about you?
Do you know that Bradley Boyd is getting married?
Do you know that your Dad and I divorced and that we are still friends who share an unbreakable bond of love for you, Amy, and her family?
Do you know that I wrote a book about you, your death, and how many treasures I have received from God and how grateful I am?
Do you know that every year around the time of your birthday, the day you went to Heaven, and sometimes around Christmas, I get personal "heavenly emails" which let me know that you are well and God
understands I need an "update" on how happy you are?
And lastly, will I remember these questions when I see you in person?
______________________________
In light of today being your birthday, let me share today's heavenly "emails" with you. You have already heard how I awoke thinking of you. Wait till you hear the rest!
Email #1
When I had breast cancer, a close friend gave me a little black box of daily uplifting Bible verses. They sit on our breakfast table, and this morning, I pulled out the one in front (I always file each one we read in the back). The verse this morning was from:
2 Thessalonians 3:16.
"May the Lord of peace Himself give you peace at all times in every way. The Lord be with you all."
I keyed in on "peace at all times in every way", because I need His peace, especially today.
Email #2
Then Albert and I went to church, and the chorus of one of the songs was:
"We exalt Thee,
We exalt Thee,
We exalt Thee, O Lord."
Tears welled up and spilled down my cheeks as I remembered visiting the place where your ashes were strewn and listening to my tape of Christian music that nourished my soul. I would sing along (when I could) through my tears. This chorus was in one of those songs. As I listened, I was praying, "God, even though I am in excruciating pain and sorrow, I trust and exalt you. It comforts me to know that Bart is with YOU, and I know YOU will continue to love and comfort our family."
Email #3
This one was Amy's.
When I talked to her on the phone and shared my story of the song in church, she shared a story of her own. Jackson, age 11, had four basketball games yesterday…his team played in a double elimination tournament.
She said he reminded her of you because he sticks out his tongue when he plays.
She told me that at one point she felt she was watching YOU because his
facial expressions reminded her of you!
I commented, "That was your email from heaven."
Email #4
This one was your Dad's.
After dinner with friends at one of our Mexican restaurants, I received a group text (that also went to Amy) from your Dad. He played golf today and sunk a twelve-foot putt on hole #13!!! His text started with
"unbelievable" and ended with "go figure."
_____________________________
Isn't it amazing that after these 22 years of missing you, God faithfully sends "messages" to reassure those who love you that you are alive and well, and that, as believers, we will join you and get to experience no more suffering…"
I love you so much, and my heart is breaking. Perhaps that
is a positive thing…without love, it wouldn't break.
See you soon,
Mom
______________________________
This verse says it all!
Revelation 21:4
4 And God will wipe away every tear from their eyes; there shall be no more death, nor sorrow, nor crying. There shall be no more pain, for the former things have passed away." NKJV
____________________________
Here is a video I created today that I shared on Facebook…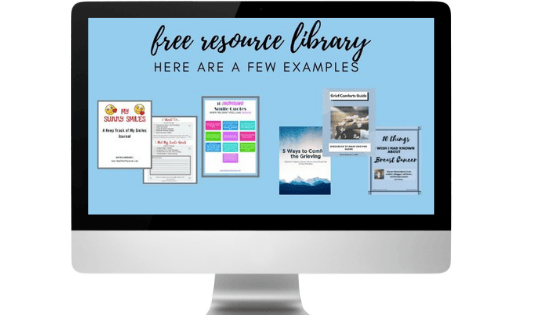 Live healthier, happier, and better! Sign up with your best email to receive weekly email newsletter TIPS and TOOLS for HELPING your body, mind, and spirit! Get access to our Resource Library with free downloads! You may read my Privacy Policy here.