Wow! What a movie!
Have you ever seen a movie you could not get out of your head (for good reasons)?
OK, I admit this movie is hard to watch. Miracles from Heaven is a gut-wrencher! Just about the time the terminally ill Annabel wants to give up and die, the movie does a 180.
In the last minutes of the movie, all the pain and torment she and her family have endured begin to evolve into a tapestry of hope, healing, and forgiveness.
This movie is based on a true story, and the family lives not far from where I grew up in Cleburne, Texas.
In the movie version, Annabel Beam's illness only lasted one year, when it really lasted four and a half years. Pseudo Obstruction Motility Disorder is a rare condition that kept Anna from digesting her food and absorbing nutrients.
Her mom, Christy Beam, says that in the movie, Annabel's mom loses faith that God hears her.
Christy explains how she felt when her faith was tested, but she hung on hoping for healing for her suffering daughter. At the end of the movie, she realizes how many miracles were happening all through the family's pain and suffering.
In case you haven't seen it yet, I won't give away too many details of the powerful ending. Anna and her family experience a miracle (several of them), and this little girl goes to heaven. She is told that it is not her time and she has to go back because there are plans for her that cannot be fulfilled in heaven.
---
Why do I believe in miracles?
One reason I believe in miracles is because shortly before my father died, he told me that his mom "died" when he was born. She told him (and probably many others) that she went to heaven. Remembering how peaceful and warm she felt, she asked to stay there. She was told she must go back.
Maw, as I called her, was my favorite person to be with on weekends. I begged to spend the night with her and her two spinster sisters.  My weekend getaway always included attending church with her on Sunday.
I share more about her unwavering faith and how it affected me in my book, Tragedy's Treasures. I believe that many "chosen" people have seen heaven firsthand and have been sent back to tell, encourage, and inspire us.
WHAT A MIRACLE!
Romans 8:25:
25 But if we hope for what we do not see, we eagerly wait for it with perseverance.
I encourage you to see this movie! It reminded me how many miracles come out of our daily struggles. We just need to hope for what we do not see…
Please share your thoughts about miracles in the comments!
---
Here is a link where you can read the family's real story. It includes pictures and a video interview with Anna's mom.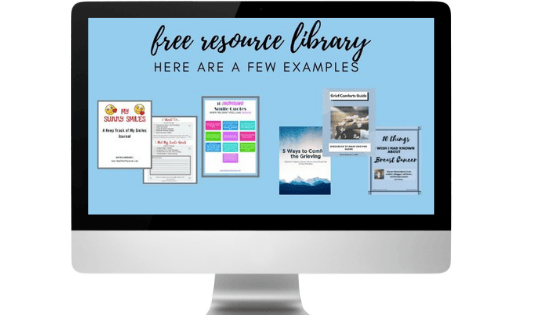 Live healthier, happier, and better! Sign up with your best email to receive weekly email newsletter TIPS and TOOLS for HELPING your body, mind, and spirit! Get access to our Resource Library with free downloads! You may read my Privacy Policy here.