In honor of National Sugar Cookie Day, do you have a favorite sugar cookie?
A sugar cookie's main ingredients are sugar, flour, butter, eggs, vanilla, and either baking powder or baking soda (depending on the type of sugar used). Sugar cookies may be formed by hand, dropped, or rolled out and cut into shapes. They can be decorated with additional sugar, icing, sprinkles, or a combination of these. Especially at Christmas time, decorative shapes and figures can be cut into the rolled-out dough using a cookie cutter.
Their plain, classic flavor has made them popular for centuries. The sugar cookie is believed to have originated in the mid-1700s in Nazareth, Pennsylvania, when  German Protestant settlers created a round, crumbly, and buttery cookie that came to be known as the Nazareth Cookie.
In the 1800s, published recipes for the sugar cookie began to appear. Some of these early variations included sour cream or large amounts of milk, in addition or in place of the now-standard ingredients. My favorite sugar cookie is called a tea cake, and it contains buttermilk!
Date When Celebrated : This holiday is always held on July 9
 National Sugar Cookie Day is a day to satisfy your sweet tooth. Popular with young kids, and old kids, sugar cookies usually don't last long around the house.
It's pretty easy to see how sugar cookies came to get their own special day. Almost everyone has had them. Many people are hooked on them. Put out a plate of sugar cookies, and you can be certain they won't be there for long. We haven't seen any surveys, but it's a sure bet that sugar cookies are right up there with chocolate chip cookies as America's favorite cookie.
Today's Chuckle: Why did the Oreo cookie visit the dentist?   … To have his filling replaced.

My Personal Favorite
Ahh, the aroma of freshly baked sugar cookies! In the neighborhood where I grew up until sixth grade, Mrs. Bowman, our next-door neighbor, baked the BEST sugar cookies I have ever tasted. 
She was the epitome of a loving grandmother. Her soft, gray hair pulled back in a bun, her house dress layered with a worn apron, and her welcoming smiles and hugs made my world a better place.
Playing in our backyard, the smells from her kitchen came wafting into our yard! I could always tell when she baked sugar cookies. 
The second I noticed that familiar smell, and running into the house, I asked permission to go to Mrs. Bowman's front door. I rang her doorbell. How did she always know it was me? She ALWAYS expected me and welcomed me in for a warm, scrumptious cookie. They were soft in the center with crispy, brown edges.
Looking back, I'm pretty sure she often baked her cookies because she liked my company and loved to share.
As an adult, I tried and tasted so many sugar cookie recipes hoping to replicate the familiar smell and buttery taste. But I never found one that tasted like Mrs. Bowman's.
UNTIL…
My mom couldn't wait to get home from her weekly beauty shop appointment to call and tell me the great news! She excitedly shared she met Mrs. Bowman's daughter in her beauty salon, and she shared how much I loved her mother and her sugar cookies. 
Guess what? Her daughter had the recipe and agreed to mail it to my mother. The first batch I made brought tears to my eyes. As I tasted the cookies, all those warm and tasty memories came flooding back. Suddenly, I remembered how much I loved Mrs. Bowman, and I said a prayer of gratitude for her love and attention. I also prayed, "God, thank you so much for this delicious recipe!"
Now, it's time for me to share this FAMOUS recipe with you! I hope you will enjoy the cookies as much as I do.
To download and print this recipe, just type your best email address into the form below!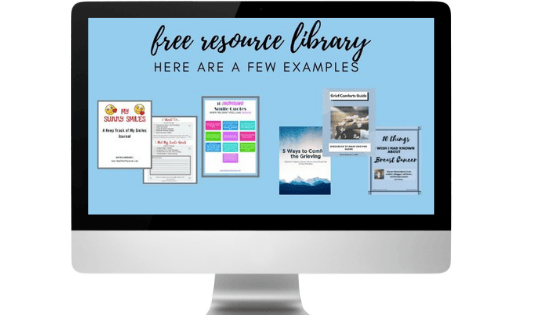 Live healthier, happier, and better! Sign up with your best email to receive weekly email newsletter TIPS and TOOLS for HELPING your body, mind, and spirit! Get access to our Resource Library with free downloads! You may read my Privacy Policy here.