Memorial Day brings to mind two
INFLUENTIAL
men who fought for our freedom.
My dad, Walter Lewis, was a Navy gunner who served on the USS Crescent City, returned to Fort Worth, Texas, married my mom, and had me.  Just because he has been gone for ten years, he is not forgotten.  Thanks, Dad, for fighting for my life and for the lives of others.  Thanks for defending the freedoms of my children and their children.  Your sacrifices and the sacrifices of all those who have served this great country will be told to each generation to come.
The recipient of my son's heart after his accident also served in the Navy. He defended our freedoms and lives, just as so many had before, and will continue to defend for years to come. Mr. Paul Meadows, who died several years ago, fought for life several times.

He "fought" to get a new heart.
He was not considered a good recipient "risk" because of his age (he was in his late 70's). But his desire to go through the regiment following the transplant, his financial ability to pay for the surgery  and anti-rejection drugs, and his overall health apart from his failing heart, led the "powers that be"
to agree that he was a perfect match for Bart's heart.  Not only did the blood type and size of the heart need to match, but even the size of the "cavity" it would move to had to be the same size.
We met the whole family…Paul, Helen, his wife, and his children. We saw pictures of his grandchildren, who were ecstatic that they still had their grandpa. He "fought" the battle through recovery changing the policy of age limitations on transplants. After his experience, the Dallas chapter of Life Gift decided to treat each case (with respect to an age limit) on an individual basis.
In the years that followed he continued traveling with his job as a consultant for hotels.  He also spoke to many groups as an advocate for organ donation.
He fought again for his life when contracting West Nile Virus after doing hedge trimming in his backyard. He was in a coma for several days because ALL of his body's systems began to shut down except for ONE….the HEART.
He recovered from that horrible illness becoming the only transplant recipient to survive West Nile Virus.
The one fight he couldn't win came a few years later when cancer ravished his body.  Even though you are not here, you are not forgotten.  Thank you for teaching my family what it means to FIGHT FOR LIFE!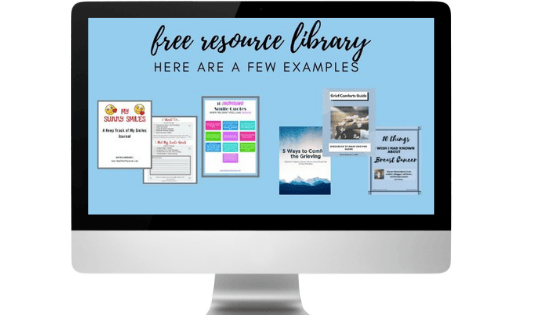 Live healthier, happier, and better! Sign up with your best email to receive weekly email newsletter TIPS and TOOLS for HELPING your body, mind, and spirit! Get access to our Resource Library with free downloads! You may read my Privacy Policy here.