Where do we find the inner peace that spills over into our relationships, attitudes, and actions?
We're all in the midst of troubled times. The Coronavirus is affecting people from every continent and every walk of life. It's easy to panic! Maybe you find yourself tempted to hoard supplies, anxiously watch the news, or worry about what could happen to you or your loved ones.
These are normal human reactions to uncertain times. But panic isn't our only choice. There is another option…peace.
Is peace just an unexpected blessing that we happen to stumble upon every now and again? Or, is it a choice?
Here's a quote by John Hagee to make us think…
"Some people seem to be at peace–but in fact, they're just resting up between fights."
Haven't we all experienced what we might call "fights", especially lately?
Where do we look for inner peace that spills over into our relationships, attitudes, and actions?
Romans 15:13 says,
"Now may the God of hope fill you with all joy and peace in believing, that you may abound in hope, in the power of the Holy Spirit."
Let's explore how to abound in hope, joy, and PEACE.
Synonyms for the word abound are thrive, overflow, and flourish.
We know that hope, joy, and peace are available. But, how do we thrive and overflow with them?
When was the last time you faced a crisis? How did you feel? Scared, rattled, angry, devastated? Or did you breathe deeply counting to ten, asking God to fill you with patience, peace, and trust?
Let's look in the Bible at two of the times Jesus shared PERFECT PEACE.
 Jesus Shares His Perfect Peace
The first time is at the Lord's Supper.
It was just before Passover and Jesus was sharing a meal with his disciples and explaining to them what was about to happen.
Jesus says in John 3:19,
"I am telling you now before it happens, so that when it does happen you will believe that I am who I am."
Then he shares the bad news…
One person in their midst will betray Him
Peter will deny Him three times
Jesus is leaving them
What was the good news?
Chapter fourteen in the book of John has so many promises of good news! It will be the subject of another blog.
But, to comfort his fearful and devastated disciples, Jesus said,
"Peace I leave with you. My peace I give to you; not as the world gives, I give to you. Don't let your heart be troubled, neither let it be fearful." John 14:27 WEB
Jesus knew what was coming, yet, He loved his followers and wanted to give His peace to them, just like He wants to give us today!
The second time He shared His peace was after he was crucified.
His disciples worried they would be the next targets. So, they all gathered into a room and hid. They locked the doors, turned off the lights, and waited.
He actually appeared to them two times after his resurrection. The first time he appeared, Thomas wasn't with them. Later, his friends told him about seeing Jesus, and he didn't believe it was really Him.
This time he entered through locked doors and appeared to all of them, including Thomas. The first thing He said was. "Peace be with you."
John 20:26 says,
"A week later his disciples were in the house again, and Thomas was with them. Though the doors were locked, Jesus came and stood among them and said, 'Peace be with you!'"
Jesus doesn't knock politely at the door. He doesn't announce His presence loudly. He simply shows up in the middle of the room and proclaims, "Peace be with you!"
He knows their world has turned upside down, leaving them to doubt, worry, and fear what's coming next.
It's hard to blame the disciples—we all face situations that we want to hide from. Peace is the last thing on our minds.
 How Do We Find Inner Peace?
Perhaps right now, peace is the last thing on your mind. Maybe you have loved ones with COVID, or worse, those you love have died because of the disease. Maybe you have a loved one who has died during this pandemic, and you were unable to see them or attend a service in their honor.
So many things are upside down. It's hard to find comfort, peace, and closure when you can't see them and be with loved ones to celebrate their memory at a funeral.
How do you balance the insecurities and sadness with finding peace and remaining hopeful?
I love the New Living Translation version of John 14:27,
"I am leaving you with a gift —peace of mind and heart. The peace I give you is a gift the world cannot give. So don't be troubled or afraid."
Our gift from Jesus is peace of mind and heart, regardless of what's going on around us. We can abound (or overflow) with peace and hope through our belief in Him.
Whatever happens, we can rest secure in the kind of peace Jesus offers.  Jesus is with you right now. What He said to His disciples is the same thing He's saying to you, "Peace be with you!"
This blog post came from the latest Open Your Treasures Podcast. Click below to download the transcript. INSIDE THE TRANSCRIPT YOU WILL FIND THE LINK TO YOUR FREE GIFT! 
Hope Darst sings a beautiful song, Peace Be Still.  Click below to hear it on Utube.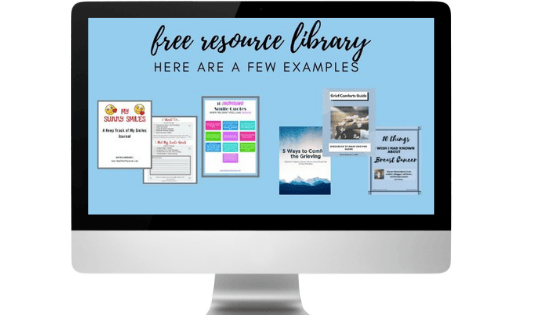 Live healthier, happier, and better! Sign up with your best email to receive weekly email newsletter TIPS and TOOLS for HELPING your body, mind, and spirit! Get access to our Resource Library with free downloads! You may read my Privacy Policy here.