Where do we find perfect peace, a peace that is stronger than the panic we feel with things changing all around us?
With all the changes, illness, and challenges this pandemic has caused,
Do you find yourself asking, 
"Is God on my side? 

Is He protecting me during this pandemic? 

What about all the political and cultural unrest? Is He protecting our country?"
These are all valid questions to ask when there is so much uncertainty surrounding us.
After all, we are human, and we have negative thoughts, worries, fears, and even panic. How do we avoid being anxious about our health and finances, our children's and grandchildren's health and education, and our future? Anxiety may take over when we think of the "what ifs."
Let's discover how we can choose peace over panic!
I love this quote by Abraham Lincoln. When asked which side of the Civil War God was on, he replied,
 "Sir, my concern is not whether God is on our side; my greatest concern is to be on God's side, for God is always right."
Instead of asking, "Is God on my side?" maybe we should ask, "Am I on God's side?"
Instead of asking, "Is God listening to me?" maybe we should ask, "Am I listening to God?"
Let's look at what the Bible tells us about peace over panic.
In Isaiah 26:3, we read, "You keep him in perfect peace whose mind is stayed on you, because he trusts in you."
Want to hear the  Good News?
This verse in Isaiah tells us that God's peace is perfect. It must be different from any other peace we find or experience during our life on earth.
To be perfect, it must fill us at all times in all circumstances!
So, how do we access the perfect peace God wants us to have?
Let's look at two ways to find this peace we are searching for.
The first way is to keep our minds stayed on Him.
In Isaiah 26:3, the word "mind" comes from a word referring to a potter's work – something shaped by a potter's hands. It draws attention to the shape of our minds. In addition to our thoughts, it includes our desires and our purposes and plans for our lives. https://wordsofgrace.blog/2011/10/27/a-steadfast-mind/
The word "stayed" means to lean upon or take hold of something. Our minds must lean on God rather than our problems. I can't just occasionally lean on Him; I must be consciously and consistently stayed on Him.
Then, no matter how I feel about what is happening around me, or how dismal my circumstances seem, I can lean into God's plans knowing He will get me through ANY storm.
https://enduringword.com/perfect-peace/
2. The second thing we must do is trust in God.
Our minds are stayed on whom or what we trust.
So our trust in God begins in our minds.
If we trust God, we will find perfect peace, and our words and actions will reflect our peaceful hope to others.
Speaking of trusting God, here is a terrific verse on trust.
Psalm 62:8 says, "Trust in him at all times, you people; pour out your hearts to him, for God is our refuge."
We must trust God at ALL times (not just when things are going right.) We must pour out our hearts in prayer to Him and trust that He hears us, loves us, and guides us through all of our difficulties.
Just as Abraham Lincoln reminded us, God is always right, even when events happening around us don't seem right.
So, in conclusion, where and how do we find PERFECT PEACE?
We find perfect peace in God's Word and in our faith and trust in Him.
We find perfect peace in ALL circumstances by keeping our minds, desires, and plans for our lives stayed on God.
Take Action Steps
Are you ready to tap into perfect peace?
1. Think about how would you answer these questions?
Am I on God's side?
Am I listening to Him?
Am I pouring out my heart to Him?
2. Then, try praying about your answers to these questions. Write down the questions with your answers and thoughts.
3. Try memorizing Isaiah 26:3 and Psalms 62:8. Write these in a notebook or journal and keep a record of each verse you commit to memory.
Want a  FREE JOURNAL to keep track of your Bible verses?
Click on the picture below!
Listen to Laura Story's Song
Perfect Peace
LISTEN TO THE NEWEST OPEN YOUR TREASURES PODCAST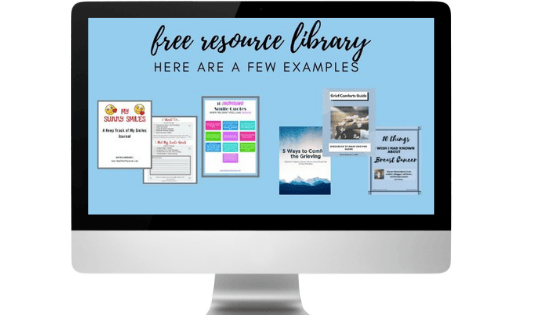 Live healthier, happier, and better! Sign up with your best email to receive weekly email newsletter TIPS and TOOLS for HELPING your body, mind, and spirit! Get access to our Resource Library with free downloads! You may read my Privacy Policy here.