How do we find freedom from fear? We know that fear and worry may cause emotional, physical, and even spiritual suffering.
Where do we turn for comfort, peace, and hope when we are afraid?
Recently I was chatting with a friend, and she said something causing me to think about how I am living for today and my hope for tomorrow.
As we discussed all the changes the Pandemic has caused in our everyday lives, she said, "We shouldn't fear this Pandemic."
What? How do we resist being afraid of what might happen?
How do we…
keep from fearing getting sick or spreading this virus to our friends and family?
keep from fearing the virus's effects on our finances, especially if we've lost our jobs or are unable to work?
handle the emotional stress of social distancing, isolation, and loneliness?
Then, she quickly added, "God has a plan. He loves us and knows what is happening, and we can trust Him."
We know that fear and worry may cause emotional, physical, and even spiritual suffering. So, how and why can we trust God enough to be free from fear?
Who Do You Trust?
Luke 12:25 says,
"Who of you by worrying can add a single hour to your life?"
Who did you run to as a child when you were hurt or scared – your father, mother, close relative, or a friend?
I knew whatever happened; my father loved me and had my best interests at heart. He wasn't perfect, and I didn't always agree with his strict expectations. But, when I hurt myself or had a problem I couldn't fix, he was ready and willing to give me the comfort and physical or emotional support I needed. He was my "go-to."
Imagine that much love multiplied by an infinite number! That's how much God, my Father, loves me and can help me through anything!
Psalm 56:3 says,
"When I am afraid, I put my trust in you."
God frees us from fearing the unknown by revealing how much He loves us.
He loves you unconditionally.
His love for you never changes.
He will never leave or reject you.
I am His!
Just as He reassured Jacob and Israel in Isaiah chapter 43, he encourages us in verse one.
"I have summoned you by name, you are mine."
Another verse, Romans 8:15 says,
"For you did not receive the spirit of bondage again to fear, but you received the Spirit of adoption, by whom we cry, "Abba, Father."
When we grasp that the Lord's sinless sacrifice opens the gate for us to run to God and call on our "Abba, Father"– we have confidence He will replace our fears with freedom from worry.
HOW and WHY Can We TRUST God Enough to Be FREE from FEAR?
HOW?
We have freedom from fear by believing 100 % that Jesus is enough for God to see His Son's righteousness when he invites me to open the gate and run to Him.
WHY?
We have freedom from fear knowing that nothing can separate us from God's love.
Romans 8:38-39 assures us,
"…neither death, nor life, nor angels, nor principalities, nor things present, nor things to come, nor powers, nor height, nor depth, nor any other created thing will be able to separate us from God's love which is in Christ Jesus Our Lord."
We don't need to fear what happens in the present or what might happen in the future!
What Steps Can We Take to Tap into the Freedom from Fear That God Offers?
WE CAN:
Ask ourselves, "Do we believe 100% in God's love for us and Jesus' sacrifice?" Have we been adopted?
Read and rely on His Word in the Bible.
Commit Scripture to memory.
Breathe in God's comfort, peace, and mercy.
Breathe out worry, fear, and anxiety.
My Prayer
 Father, God, I am honored to be your child. Teach me to rely on your love for me and to put my trust in you when I'm afraid. Amen
Tom Hemenway, a member of Montrose Church on the Hill is a talented musician, songwriter, and vocalist. I am so proud and excited to share his song, "Don't Be Afraid", with you. Please click below to listen on iTunes, and click the thumbs up "like" icon!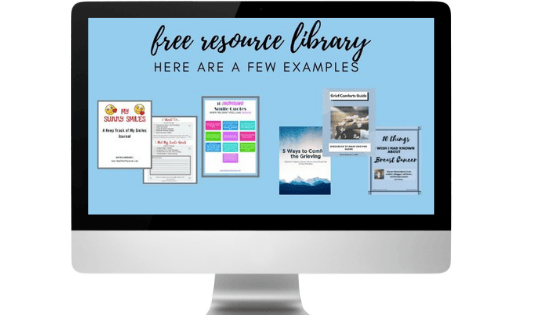 Live healthier, happier, and better! Sign up with your best email to receive weekly email newsletter TIPS and TOOLS for HELPING your body, mind, and spirit! Get access to our Resource Library with free downloads! You may read my Privacy Policy here.