Fall
used
to be my favorite time of year.  Having lived in Texas for fifty nine years, the first cool, crisp morning in late September or early October ushered in the fun Fall events of Halloween, birthdays, and Thanksgiving.
How quickly that changed when my son, Bart, died in an early morning car crash on October 10th, one day after my birthday.
Now the month of September brings an annual high school memorial golf tournament named after him.  Even though it is an honor to have such a large and prestigious tournament named the Bart Granger Memorial, it is also an annual reminder of how well he played and how amazing his team finished three weeks before he died. Sixteen years later, many of the coaches who knew Bart have moved to other schools, and some have even retired or stopped coaching.
None of the players know Bart; they just look forward to coming to the tournament to play their best and to lead their school's golf team to victory. 
Perhaps in another blog post, I will share why it is such a phenomenal and touching experience  for the coaches, players, and parents who attend.  It has everything to do with the selfless efforts of the coaches, parents, volunteers, and friends who work so faithfully to make this tournament so successful and to keep Bart's memory alive.
After that tournament is over, a cloud of grief moves in to remind me that in about three weeks I will "celebrate" a birthday knowing that the very next day is the anniversary of my son's death. 
Please don't ever tell anyone who has lost a loved one that, "Time will heal". That is absolutely NOT TRUE!  Time does change the frequency of how many times a day the pain of loss attacks the heart and mind, but it does not heal the wounds.
Time does offer distractions and eventually events to look forward to. Only God can heal grief pains. The more open I am to worshiping God and Christ, reading His Word, and praying for others and for myself, the more His Holy Spirit engulfs me, closes the hole in my heart, and encourages me to find joy in my loved ones and their experiences.
Fortunately, for me, late October brings my grandson's birthday on October 25th, and Halloween festivities for all four grandkids. Then on November 3rd, we celebrate the birth of my daughter.  This year I traveled to their home and spent a blessed week relishing in their activities. 
I am thankful that with each year I learn how to use my freedom to feel….
    To feel and to write about the searing wounds of loss
    To feel and to write about the joys of family and friends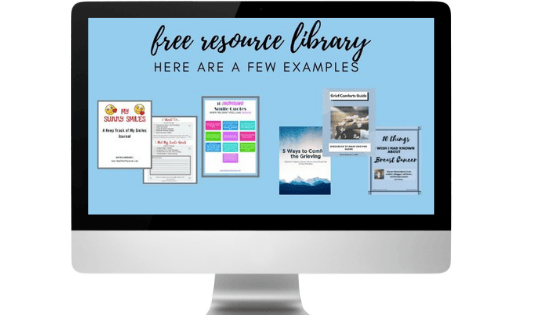 Live healthier, happier, and better! Sign up with your best email to receive weekly email newsletter TIPS and TOOLS for HELPING your body, mind, and spirit! Get access to our Resource Library with free downloads! You may read my Privacy Policy here.