by



Karyn Almendarez



I feel so fortunate to be in a Writer's Group here in Montrose. Each week five women, including myself, meet to share our writing and get help with editing. Two or three of us bring 5-10 pages we have written to share with the group. Editing the pages is homework for the next week until we get a chance to present the recommended changes. When being critiqued, you can't speak until your "editors" have completely explained what they would change and why.
This experience is probably a close equivalent to standing in front of a "friendly firing squad".
The organizer of our group is a published fiction author. She has written stories that have been published in magazines and is now working to complete a book. Taking her five day writing class at our public library was my ticket of invitation to this "inner circle". She is a quiet person whose words pack a punch. "Show rather than tell" is her mantra. 
Another member of our group is writing a children's book about a cat, so her writing is easier to read and edit. The third member is writing a fiction book based on real people in her life. She is more outspoken (to say the least), but as painful as her reviews are, I know my many revisions will help my writing connect more deeply with my readers. The fourth person is new to the group as of last week. She is writing a Christian non-fiction book.

A couple of weeks ago, one of the women challenged my use of the words, "
Called
to…", in the first chapter of 
Treasures in Tragedy
.
The book shares my journey through grief caused by the death of Bart, my sixteen-year-old son. It contains twelve treasures, some "given" to me before he died, and some after. The first six treasures are "callings", and the last six are "gifts". Her specific questions led me to research the meaning of the words:
CALLING
1. An inner urge or a strong impulse, especially one believed to be divinely inspired to accept the Gospels as truth and Jesus as one's personal savior.
2. An occupation, profession, or career.
http://www.thefreedictionary.com/calling
GIFT
A talent, endowment, aptitude, or inclination.
http://www.thefreedictionary.com/gift
 It was so encouraging that the "calling" of accepting Christ as one's Savior comes first in the dictionary followed by the "calling" relating to a career.

So I willingly revised my first chapter to include my personal experience of accepting Christ into my heart as a teenager.
If she had not challenged my intent, I would not have included that necessary part! God is good!
So where do GIFTS fit in?
Without the gift of salvation through accepting Christ as my King and Savior,
My CALL TO TEACH
MY CALL TO MOTHER
MY CALL TO GRIEVE
would not be chapters in my book.

My mission (or CALLING) is to share that:
    1. A relationship with Christ is pivotal
    2. No one escapes grief
    3. Blessings (treasures) will come from time spent in the Bible and through the Holy Spirit's guidance
    4. The callings and gifts of God are real and permanent
"For the gifts and the calling of God are irrevocable."
Romans 11:29New King James Version (NKJV)

I thank God every day that I accepted His Son into my life. We never know what circumstances He has planned for our lives.
I pray that what I write encourages others to deepen their faith in His provision for their EVERY need.
Thank you so much for reading my blogs and newsletters! I am so excited that you are allowing me to take you on my "author journey". It is a blessing and a treasure I find hard to put into words!

Please pray that as I finish the first draft, God will have HIS way with the words used and the message presented.
"But we have this treasure in earthen vessels, that the excellence of the power may be of God and not of us"
2 Corinthians 4:7New King James Version (NKJV)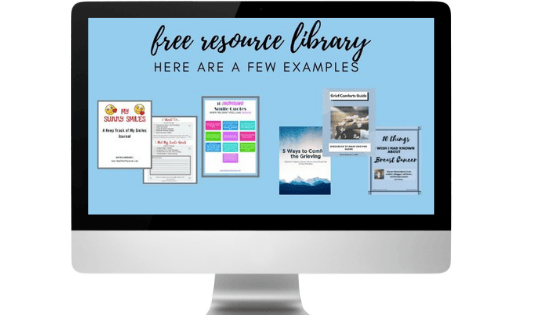 Live healthier, happier, and better! Sign up with your best email to receive weekly email newsletter TIPS and TOOLS for HELPING your body, mind, and spirit! Get access to our Resource Library with free downloads! You may read my Privacy Policy here.