---
MY husband is my cheerleader when it comes to writing my book. If I go too many days without writing, he quietly asks," Are you going to write today?"
He didn't know how to respond when he came into the room last week and I was writing with tears falling… I assured him that I would be fine, and he left me in the sweet silence to paint word pictures of what I was thinking and feeling.
So many of us feel the "grief pains" around the time of loved ones' birthdays, anniversaries, holidays, etc. The chapter I began writing on Saturday before Bart's birthday (he would have been 33) on Monday is titled, "The Gift of Remembering". 
I had just written, "Memories are tricky.  They can cut like a knife, but they can also keep the person who has died alive in your heart and mind.  
It has been almost seventeen years since Bart died, but I sometimes awaken with the hospital scene replaying in my mind, cutting into my heart, and reminding me how much I miss him."
Fast forward to Sunday morning. I awoke realizing I had been dreaming about the day of Bart's death. I had re-experienced the shock, the trauma, and the sadness that his father, his sister, his friends, his relatives, and his mother had lived through. 
I cried. 
If I had known what would happen in church, I probably would not have gone. The "cloud of grief" that I describe in the book chose to hover over me. 
The music, the scriptures, and the sermon opened up my spirit. I could not control the tears that kept coming. Albert got some kleenexes for me, and when our friends who were sitting close by realized why I was crying, I knew they were praying for me.  Their prayers and my husband's prayers and compassion began moving the cloud away.  By the end of the sermon, I was able to recover. 
I didn't take time to read my devotional on Monday, March 24, because I had a root canal…But when I did go back and read, this verse spoke loudly!
James 5:11 "Indeed we count them blessed who endure.  You have heard of the perseverance of Job and seen the end intended by the Lord – that the Lord is very compassionate and merciful." (New King James Version)
Job never gave up on the Lord, even after losing his family, his possessions, and his health.  
Job is human. Yea! (I guess it's human nature to be mildly comforted that others struggle also) Even though he is a believer, his suffering leads him down the road of self pity, pride, and self-righteousness. 
 Eventually Job is humbled and agrees that God is sovereign over his life.
Job 42:1,2 (NKJV) "Then Job answered the Lord and said:
'I know that You can do everything, 
And that no purpose of Yours can be withheld from You.' "
So what was the end for Job?
" Now the Lord blessed the latter days of Job more than his beginning;…"
Job 42:12 (NKJV)
His possessions were restored (and then some). His relatives and friends who had assumed that he was being punished because of his own sin came to eat with him and bring him gifts. He had seven sons and three beautiful daughters. 
"After this Job lived one hundred and forty years, and saw his children and grandchildren for  four generations." Job 42:16
I have made many prideful and self-righteous mistakes. But I am so thankful that God's mercies and grace will never leave me. I am  humbled that He connects the dots between my experiences, His Son, His Word, and His Spirit to allow me to share those connections.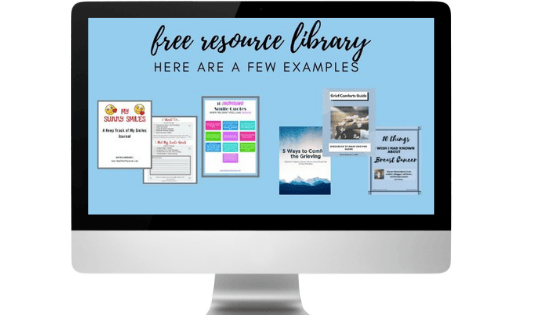 Live healthier, happier, and better! Sign up with your best email to receive weekly email newsletter TIPS and TOOLS for HELPING your body, mind, and spirit! Get access to our Resource Library with free downloads! You may read my Privacy Policy here.