Lisa came into my classroom right before I retired to ask me if I remembered giving her a verse years before when she was diagnosed with breast cancer. I was embarrassed to admit that I did not recollect placing a written verse in her hand, nor did I know that, at the time,  she printed it REALLY small and kept it in a locket she wore.
She explained to me that the reason it meant so much to her was that it referred to God holding her hand, which spoke to her and was a comfort. Sadly, the verse had fallen out of the locket, and she anxiously asked if I remembered where the verse was located. 
By the end of the day, I had scanned the concordance of my bible looking for any reference to "hand".  My principal, Justin Kirk, and others in the school office, were looking in devotional books for clues.  We found a verse that we gave to her, but in my heart I knew it was not the same one.
Lisa is once again faithfully, steadfastly, and with a strong sense of humor, tackling the pain, treatments, depression, and hopelessness of the physical and mental effects of her cancer.  She still works as the receptionist at Southwest Christian School, and she is the first friendly face people see when they enter the building.
Only the staff, her family, and friends know of the debilitating effects of her disease, and she limits what she shares. She does not complain; she only asks for prayers.
This week I "ran smack into" the verse…Psalm 73:23
"You hold me by my right hand. You will guide me with Your counsel. And afterward receive me to glory."
Thank you, Holy Spirit, for drawing me to this verse!
PLEASE PRAY FOR LISA, HER HUSBAND, HER DAUGHTER, HER FUTURE SON-IN-LAW, AND FOR HER FRIENDS.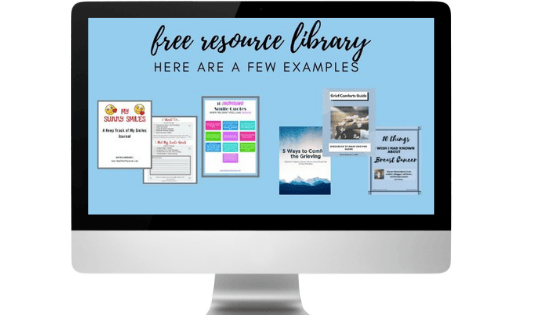 Live healthier, happier, and better! Sign up with your best email to receive weekly email newsletter TIPS and TOOLS for HELPING your body, mind, and spirit! Get access to our Resource Library with free downloads! You may read my Privacy Policy here.