WHO NEEDS A BALANCED LIFE?
How do you feel when things in your life, that is, your work, your health, your relationships, your social media activity, get out of balance where one area of your life takes up too much time and energy? Learn why balance is important and how to get a balanced life!
Why Balance is Important
Balance is key to a happy and healthy life. If we want to live long and healthy, we must also live well. It's not enough to exercise and eat right; we must also focus on our mental health and well-being. This is why this month is dedicated to getting things into order, relieving stress, and                                                                                 finding balance.
Our Priorities Change
Through different stages of our lives our priorities change ,and we feel pulled in different directions for different reasons. Our families need us, we need to be successful in our jobs, all the while protecting our health…not just our physical health, but also our mental, emotional, and spiritual well-being. 
As we get older, our fitness and health becomes paramount. If we aren't healthy, we can't enjoy all the things we have worked so hard to balance: relationships, physical health and energy, spiritual health, and our emotional health with less stress.
Balance isn't something you achieve "someday". Nick Vujicic
We must work to maintain a healthy balance. It is not automatic!
How do we find more balance in our lives?
You can find numerous articles online with suggestions, but here are a few to get you started.
RELAX AND RECHARGE: take some time to unwind. Get off the computers/phones and read, meditate, go for a walk, or talk to your loved ones. Once you're done for the day, take your mind off of work and to-do lists.
PRACTICE A HEALTHY LIFESTYLE: since our health impacts every aspect of our lives, we must eat healthier, get enough sleep, stay hydrated, and exercise regularly.
AVOID NEGATIVITY: adopt a more positive mindset and stay away from negative people. Practice gratitude, celebrate your accomplishments, and do at least one thing each day that makes you happy.
LEARN TO PRIORITIZE: Don't try to force too many things into your day. Examine what is important and evaluate how much time and energy you should invest in what's important. This will help you stay focused, better manage your time, and keep you from getting burned out.
PAMPER YOURSELF: Set aside time to treat yourself: go shopping, enjoy a spa visit, listen to music,watch a movie,  take a long bubble bath, or sleep in. Your mood will improve, and your mental health will thank you.
Do you struggle with any of these categories?
If you chose one to work on, which one would it be?
What habits can you change or add to your daily activities to improve your balance?
Balance, peace, and joy are the fruit of a successful life. It starts with recognizing your talents and finding ways to serve others by using them. Thomas Kinkade
What are some benefits of balance in our lives?
1. You'll feel happier
2. You'll have time to do the things you enjoy and learn new things
3. You'll be creative and productive
4. You'll improve your mental and physical health
5. You'll have more energy
How Do You Know if You Need More Balance?
 Quickly identify any areas of your life that need more care and focus by clicking on the button below for your FREE BALANCED LIFE ASSESSMENT! Email me at karyn@openyourtreasures.com with any questions! 
JOIN OUR KOFFEE WITH KARYN EPISODES EACH MONDAY AT 10am MST
Are you on Facebook? Do you watch Youtube videos?
Each Monday we explore funny, unusual, and meaningful days worth celebrating for the upcoming week. Grab your cup of coffee and start your week with humor, hope, and inspiration!
To be notified of the upcoming video, join the private KarynInnerCircle group by going to https://www.facebook.com/groups/KarynInnerCircle
Or you can subscribe to my YouTube channel at https://www.youtube.com/channel/UCmGK49oLEV4gtSwR_AkzZlw
so you don't miss an episode!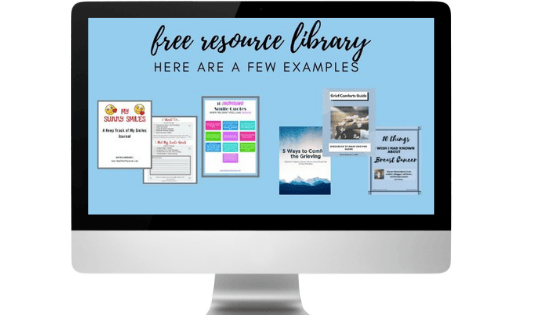 Live healthier, happier, and better! Sign up with your best email to receive weekly email newsletter TIPS and TOOLS for HELPING your body, mind, and spirit! Get access to our Resource Library with free downloads! You may read my Privacy Policy here.