"God didn't promise days without pain, laughter without sorrow, or sun without rain, but He did promise strength for the day, comfort for the tears, and light for the way."–Unknown
I'm pretty sure anyone who has heard the words, "It is cancer," has asked God, "Why me?"
 He tells us in Matthew 10:30-31 WEB 
 "But the very hairs of your head are all numbered. Therefore, don't be afraid. You are of more value than many sparrows."
 Since He knows every hair on our heads, surely He knows when we are shocked, scared, devastated, and perhaps even angry.
 Yes, He knows, and He is still steering the ship.
 Let's look at more of God's promises that explain where He is and what He is doing… even in cancer.
This episode is brought to you by my free Facebook group, Karyn Inner Circle, where I share inspiration, hope and faith quotes, and news of new books, podcasts, and blog posts.
If you are interested in having more inspiration and hope in your life, this free community is for you! Click here to join us.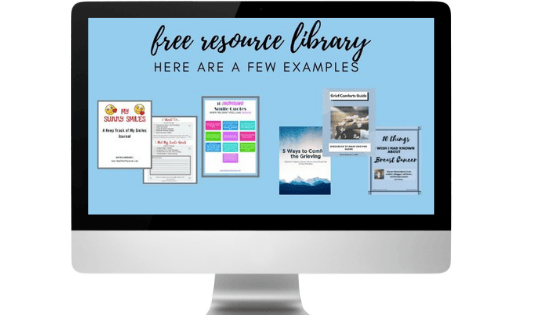 Live healthier, happier, and better! Sign up with your best email to receive weekly email newsletter TIPS and TOOLS for HELPING your body, mind, and spirit! Get access to our Resource Library with free downloads! You may read my Privacy Policy here.