Whose Promises Do You Trust?
We can trust God's promises. They never change, and our hope relies on His Word.
His promises are always present. Psalm 46 reminds us they are always there waiting on us to claim for comfort, refuge, help, and strength for any trials we may face.

 
This is a true story that perfectly illustrates the refuge, help, and strength available in God's powerful and always present promises.
In my first year of college, I lived at home because I chose a college in my hometown. Maybe as an only child, I feared being too far from my home and my parents.
Then, in my second year, I moved into an on-site dormitory with a roommate I had never met. I remember finishing my first Bible class and going into the library to get my assignments done. Feeling nervous and alone about my lack of friends and my first stab at "living on my own," I opened my Bible to a random place. I landed on Psalm 46:10, "Be still and know that I am God." I prayed that verse and felt comfort and reassurance. 
Now, fifty years later, not much has changed. As a result, every new situation, especially the painful ones, throws me back to feeling fear, loneliness, and unrest. For example, looking back, isn't it amazing how many hardships we can endure as we work through the emotions and experiences of losing loved ones, illnesses, losing jobs, divorce, etc.?
Promises offering help
Our hope relies on God's powerful promises. They are always present and never change. They are there waiting on us to claim them for comfort, refuge, help, and strength. 
 Proverbs 30:5 says,
"Every word of God is flawless. He is a shield to those who take refuge in him." WEB
As an example, having survived breast cancer and then being diagnosed with an unrelated blood cancer, Multiple Myeloma, I am once again in uncharted waters. Not knowing what to expect (except what research on the internet and the oncologist has revealed) and going through the ongoing treatments with side effects, it's like my first week in the dormitory. 
Remember the Mennen's aftershave commercial with John Goodman where he applies the aftershave, slaps himself, and says, "Thanks, I needed that!"? (Read to the end for the utube link)
That's how I felt after I read an Our Daily Bread devotional that led me to Psalm 46. 
I needed to read and digest Psalm 46:1.
"God is our refuge and strength, a very present help in trouble." KJV
What Does This Mean?
Let's take a deeper look at three keywords in this powerful promise-packed passage.
Refuge means a place to hide to get protection from outside circumstances.
That might include illness, trauma, fear, disappointment, etc. I compare it to a protective covering such as a cave to escape a hailstorm.
Strength means power, energy, fortitude.
Maybe it is the ability to accept and respond with faith to ANYTHING life here on earth throws at us.
Very Present Help, or ever-present help in some translations is help from God, the God who created the whole universe and sent His Son to die in our place and take on all our sins. Don't you think we can depend on His help always being there for us anytime we need it? He can help us with any trouble we experience.
I read this passage on a Wednesday, the day I take a mega-dose of steroids to control my cancer. The steroids cause sleeplessness for two nights. So, on Wednesday and Thursday night, I have trouble going to sleep. I often don't fall asleep until 2 am. 
That night was different. I repeated Psalm 46:1 over and over, and even though I still had some trouble falling asleep, I fell asleep around eleven. 
How quickly I revert to taking control of solving my problems and worries instead of reading and absorbing God's promises.   Perhaps the answer is in Psalm 46:10, after all.                                                                        "Be still, and know that I am God."
 I encourage you to open your Bible, read Psalm 46, and pray for God to give you refuge from your storm and the strength you need to work through whatever you are facing.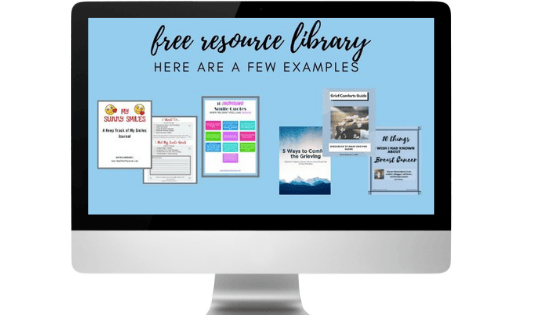 Live healthier, happier, and better! Sign up with your best email to receive weekly email newsletter TIPS and TOOLS for HELPING your body, mind, and spirit! Get access to our Resource Library with free downloads! You may read my Privacy Policy here.