What are your reasons to hope, especially when difficulties arise?
I love this quote by Lloyd Bennett from "The Light in the Heart."
  "Never lose hope. Storms make people stronger and never last forever."
Have you ever found yourself thinking or saying, "I read in the Bible that weathering storms make me stronger, but I don't want to get stronger…I just hope these storms will go away?"
I know, I have!
In 1 Peter 3:15 we read,
"Always be prepared to give an answer to everyone who asks you to give the reason for the hope that you have."NIV
What are your reasons to HOPE, especially when storms arise?
Let's look at four reasons we have to hope.
Reason #1
I can take comfort and have hope in knowing that God designed ME and knows everything about ME.
Psalms 139:13-14 says:
"You made all the delicate, inner parts of my body

and knit me together in my mother's womb.

Thank you for making me so wonderfully complex!

Your workmanship is marvelous—how well I know it." NLT
He designed me and knows me. He understands all the challenges I am going through and is ready and waiting to comfort and help me through them.
Psalms 33:14-15 says,
 "From his throne he observes

all who live on the earth.

He made their hearts,

so he understands everything they do." NLT
Wow, isn't that amazing? God knows everything about me and understands everything I do. What a great reason to have HOPE!
Reason #2
Our second reason to hope is because God loves me.
1 John 4:16 says
 "We know how much God loves us, and we have put our trust in his love.

God is love, and all who live in love live in God, and God lives in them."NLT
"For God so loved the world, that he gave his one and only Son, that whoever believes in him should not perish, but have eternal life." WEB
On a personal note…
My son, Bart, died in an early-morning car accident when he was only sixteen. I will live with the pain and grief until I take my last breath and see him again. God has blessed me with a beautiful daughter, son-in-law, and four fantastic and healthy grandchildren. I thank Him every day for each of them.
As I think about God watching his only Son die such a torturous death, I can't imagine voluntarily sacrificing my son so that others might be saved.
Yes, God's love for me is personal and immeasurable. That gives me HOPE!
Reason #3
Our third reason for hope is that God delights in me!
How could God possibly DELIGHT in me?
Let's look at Psalm 18. David wrote this Psalm when God delivered him from the hand of all his enemies, and from the hand of Saul who was trying to kill him.
 Psalms 18:19 says
 "He led me to a place of safety;

he rescued me because he delights in me." NLT
 Another verse is Psalm 149:4
 "For the Lord delights in his people;

he crowns the humble with victory." NLT
Have you ever thought about God delighting in you?
Reason #4
Our fourth reason is that God wants a relationship with me!
Even though He knows everything about me…
My thoughts
My feelings
My words
My actions
My motives
My SIN…
 He still delights in me and wants me to have a close relationship with Him! WOW!
James 4:8 says,
"Come close to God, and God will come close to you." NLT
Acts 17:27 reassures us He is not far from us.
"His purpose was for the nations to seek after God and perhaps feel their way toward him and find him—though he is not far from any one of us." NLT
Yes, God wants us to come close to Him and know HIM. There are so many reasons to hope other than what we see around us!
Hope That Gives Relief
In conclusion, we are seeking relief from all the illness, uncertainty, and unrest we are experiencing.
What is our main reason to HOPE?
"We fix our eyes not on what is seen, but on what is unseen." 2 Corinthians 4:18 NIV
This blog post content comes from the Open Your Treasures Podcast,
OYT003: Reasons to Hope
Click below to download the PDF of the podcast.
Matt Redman, a Christian songwriter and singer has a super song titled, "10,000 Reasons"!
How to Listen to the Episodes
Click HERE to go to the NEW PODCAST PAGE.
I will post in the Inner Circle Facebook group every two weeks when a new one is published. If you are not a member of the group, CLICK HERE to join.
I will send email newsletters to all subscribers with links to the newest podcasts.
 OR
CLICK PLAY BELOW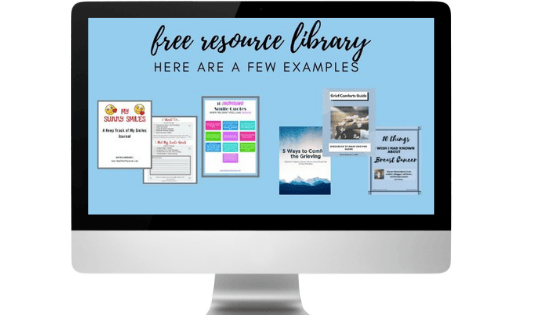 Live healthier, happier, and better! Sign up with your best email to receive weekly email newsletter TIPS and TOOLS for HELPING your body, mind, and spirit! Get access to our Resource Library with free downloads! You may read my Privacy Policy here.