Has the COVID virus made it hard to stay positive? Watch the video to learn how a finch lost his focus and what he has to teach us about staying positive.
What Can Our Finch Teach Us About Focusing on Positives?
Just as Nancy took care of the finch because he couldn't see to easily find his food and water, God is taking care of us in the midst of this pandemic.
Staying positive isn't easy in the midst of the losses and grief the virus has caused. 
Here are three positives the finch reminded me to be thankful for.
One thing we have learned from the COVID virus is how much we miss seeing our friends in person!
I am excited that we can now be with our friends using precautions such as distancing and wearing masks. For the last two weeks, friends of mine have sat in the shade of Nancy's beautiful backyard to soak up the spring flowers, vibrant colors, and being together.
Nancy is a gifted gardener and she LOVES birds! She can name any bird that rests in her grass, chatters in her trees, or eats from her many birdfeeders. And yes, she has beautiful, inviting birdbaths they love!
Recently, as we sat and chatted, we questioned why a red finch stuck himself to an empty flower pot hanging from a large tree. He kept pecking at the side of the pot trying to get food. Didn't he know it was a planter instead of a feeder? Then he sat inside the planter, resting on the dirt, for a long time.
Nancy remembered she had seen him sitting outside her kitchen window on a birdhouse and she noticed his eyes looked different. Could our little friend be blind?
Upon researching finches, she learned that they sometimes get a form of conjunctivitis that causes blindness.
Poor little guy!
Or was he? He had a beautiful yard to rest in, food, water, and other birds around him. Even though he had challenges, his needs were being met.
The next morning Nancy went outside to check on him. He climbed up on a small stick and let her carry him around the yard before he fluttered and flew away. Perhaps he's only blind in one eye, or maybe his instincts give him direction in where to fly.
So what does this little guy have to do with how the current situation has changed our focus?
Instead of dwelling on our challenges and what we have lost, maybe we could think of the positives that have come from all these changes?
 Now, I appreciate physically being with my friends, listening and focusing on our conversations, and letting them know how much I love them.
more quality time with our families
The stay at home order has kept us at home with an added amount of togetherness. Staying positive is tough for moms who are helping their kids with school, feeding them ALL their meals, and finding ways they can entertain themselves and each other. Perhaps some positives are eating more meals together, having more meaningful conversations, and finding ways to have fun as a family.
If your children are in school, are you helping them and seeing more of what school is like for them?
Are parents and children less stressed because there is less running around trying to get everyone to their many activities?
If you don't have children at home, are you enjoying using facetime or zoom to SEE them? Think how wonderful it will be to hug them in person!
USE THESE FREE TOOLS TO PRACTICE YOUR POSITIVE
SIGN UP BELOW!
Download the Practice Your Positive page and put it where you see it every day.
Print the Make Today Amazing journal/planner page to record:
Your daily goal
Your 3 most important things to do
A daily affirmation (repeat it to yourself during the day)
What you are thankful for
Your offering (what you can offer God, yourself, or others)
Your scripture nugget (verse)
learning we are not in control 
Even though it alarms us when unexpected hardships rain on us, just like Nancy provided for the little red finch, we have a greater power who loves us and wants to care for us.
He knows everything we are going through, and he knows exactly how to provide for our needs. He may not help us with all of our wants, but He will not desert us.
Deuteronomy 31:18 promises:
"The Lord himself goes before you and is with you. He will never leave you nor forsake you. Do not be afraid, and do not be discouraged." (NIV)
Let's spend more time leaning on our Creator by reading his Word and thanking Him in prayer every day!
James 4:8 reminds us:
"Come near to God and he will come near to you." (NIV) 
I am encouraged and lifted when I read his promises. Memorizing them opens my heart and gives me a more positive focus.
Scripture Meaning Tips:
1. Have you tried placing your name into a verse? Example: when Karyn comes near to God, he will come near to her.
2. Recite a memorized scripture (or read one) to God at the beginning of your prayer time.
3. Download and print the Practice Your Positive and the Make Today Amazing journal/planner page. Use the journal page to record your daily goal, your 3 most important things to do, a daily affirmation (repeat it to yourself during the day), what you are thankful for, your offering (what you can offer God, yourself, or others), and a scripture nugget (verse).
What positives are you thankful for? How can you become more aware of what you are grateful for?
Let's all make sure to find joy in the smallest things and say, "THANK YOU!" Click here to read more about finding joy.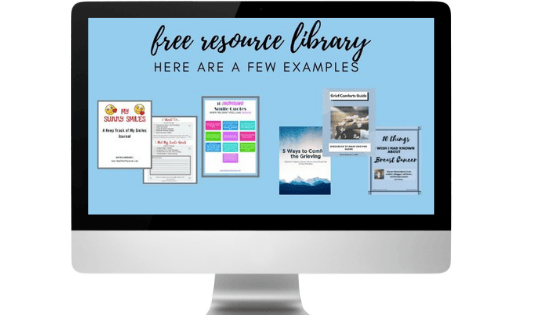 Live healthier, happier, and better! Sign up with your best email to receive weekly email newsletter TIPS and TOOLS for HELPING your body, mind, and spirit! Get access to our Resource Library with free downloads! You may read my Privacy Policy here.