A View From The Top
About thirty years ago, I fell in love with snow skiing. I remember the first time John and I took Amy and Bart with us to a friend's house in Breckenridge, Colorado. Our children took advantage of ski school the first day, as did John and I. The kids wanted to get up the mountain, so the next day we all skied together. The next morning I could not get out of bed! Even moving my legs was excruciating. John's least favorite part was putting on all the clothing and gear. In spite of a rough beginning, each year we would take our kids at least two times, usually to Snowmass or Steamboat, Colorado.
Thirteen years ago, we bought a Private Residence at the Snowmass Club in Snowmass, Colorado. It is similar to a time share where you get four weeks a year (two in summer and two in winter) to stay in a luxurious two bedroom hotel type condominium.
When John and I divorced, I kept the condominium. When Albert and I married we continued to go there.
This April I drove away from there for the last time, as Albert and I have sold it to a young couple who are very excited to have it. Now that Albert and I live in Colorado, and can see the San Juan mountains from our deck, we do not feel the need to spend the money to keep it.
I thought my biggest regret would be not getting to ski a specific ski run called Gunner's View. It sits on an area of the mountain called Elk Camp. Amy and Bart enjoyed skiing there many times because it was a long run for blue skiers (moderate ability).
After Bart died, Gunner's View continued to become even more special. It is called Gunner's View because if you stay to the left side of the run and pick up speed, you can ski to the top of a crest where you find a flattened out place for a picnic bench to sit on and a beautifully serene view. This used to be a place where "guns" were fired across to a "wall" of snow and trees to prevent avalanches. That same wall is now an area where very talented skiers come straight down a very steep slope through trees and a few rocks.
The top of that crest became a reverent spot where I could feel Bart's presence–my Bart Connection.
---
The first time it happened, I began to feel a radiant warmth from the inside out, tears welled up in my eyes, and I knew this was a surreal connection to the son I had lost. I could hear my heart beating, and after about sixty seconds, the feelings would begin to fade.
Incredibly, this happened several times on different trips to Snowmass. Selling our condo meant that I would not be skiing that run. Would I ever feel my Bart Connection again?
---
Two weeks ago Albert and I skied at Powderhorn ski resort in Colorado. Albert was on a different slope, and as I was skiing down a run I liked called Maverick. I paused to take a picture of the scene ahead of me. Getting my iPhone out of my ski jacket pocket, I began to find it difficult to breathe. The familiar warmth I had felt on Gunner's View started radiating through my body and I started crying. Could I be feeling a Bart Connection here also?
---
My Last Run Down Gunner's View
Knowing that Albert and I would not be skiing at Snowmass, the first run I took was Gunner's View. As I built up speed to get to the landing at the top of the crest, my heart sank when I saw a family of eight enjoying the view and feeding the birds from nearby trees. As they held up food in their hands, the birds would swoop down to snatch it. I was happy for them but decided I would come back when it was more private.
After skiing other runs, I returned to Gunner's View to find silence and solace. Removing my skis, I sat down at the picnic table that is surrounded by a fence made of timbers. Pulling out a pack of walnuts and almonds, I broke off small pieces and laid them on the table. One particular bird would sit on the railing until I refilled his lunch, fly to the table, and eat right in front of me. The bird and I had the place to ourselves for at least fifteen minutes…but NO BART CONNECTION.
THEN IT HIT ME! Through the power of love, God had allowed me to feel the divine connection to my son in another place. He had already "moved", and that is why I did not feel him at Gunner's View.
---
A friend recently posted a Facebook link to Corrie ten Boom quotes, and this one jumped out at me!
"Love is larger than the walls which shut it in." Corrie ten Boom
After seeing the movie, Miracles From Heaven, especially the scene where the girl falls down the trunk of a tree, leaves her body, goes to Heaven, and returns to tell her parents the story, It comforted me when she told her Mom that words are not necessary in Heaven. God communicated to her that she would return and be healed. When her parents asked her if she spoke with God, she smiled and said, "Yes", He spoke without using words.
I believe there can be a love connection transcending the fine line between Heaven and Earth. Through faith, I testify to that connection.
---
The Greatest News
If there is such a strong connection to those we love on earth…
how much stronger is our connection to Christ's love?
"and lo, I am with you always, even to the end of the age." Matthew 28:20 Bible NKJV
Have you ever felt a connection to a loved one who has died? Please share your story in the comments below, or email me!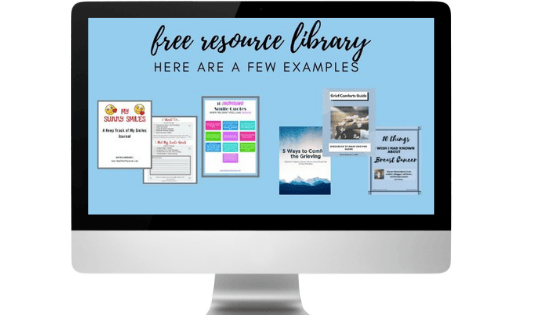 Live healthier, happier, and better! Sign up with your best email to receive weekly email newsletter TIPS and TOOLS for HELPING your body, mind, and spirit! Get access to our Resource Library with free downloads! You may read my Privacy Policy here.