Watching a friend and teaching partner get the sudden news of her mother-in-law's death reminded me how severe this blow can be.
Nothing can prepare us for the shock, denial, and the "kick in the gut" we feel when we first hear the news that a loved one who we saw weeks before, is really gone. Death is a separation that we have had… or will all have experience with. We can't escape its suffocating effects.
When grief strikes, could it be a pure, raw, and pliable opportunity for us to draw others closer to Christ through our faith?
Do other believers watch to see if we walk the walk of faith, actively believing in God's provision for us? Specifically, can we highlight our hope of eternity and the peace that only comes through the Holy Spirit?
Do non-believers watch to see if our relationship with Christ is…
real…  worth it…  life changing…  something they can't live without?
The pain of losing a loved one never goes away. Only through God's grace, peace, and comfort can we continue to live one day at a time. [bctt tweet="Time doesn't heal; it only reveals God's mercy and his plan for us to keep living. "]
We can find comfort that God knows our every emotion. He gave up his Son and allowed Him to die the most painful and lonely death ever recorded.
Jesus wept when his close friend, Lazarus died, even though He knew that He would bring him back to life.
John 11:34-36 NIV "Where have you laid him?" he asked. "Come and see, Lord," they replied. Jesus wept. Then the Jews said, "See how he loved him!"
When my son died, I prayed that I would not waste one precious second of his life. That was my motivation for "proving"my belief in God, His Son, and Eternity in Heaven.
A Bible verse I clung to for dear life is John 14:1,2
John 14:1 NIV "Do not let your hearts be troubled. You believe in God; believe also in me."

John 14:2 NIV "In My Father's house has many rooms; if that were not so, would I have told you that I am going there to prepare a place for you?"
I am thankful that my friend, Nikki, can draw on her faith to sustain her through the upcoming days and weeks. I pray she will be lifted and carried by God's mercy and by our prayers.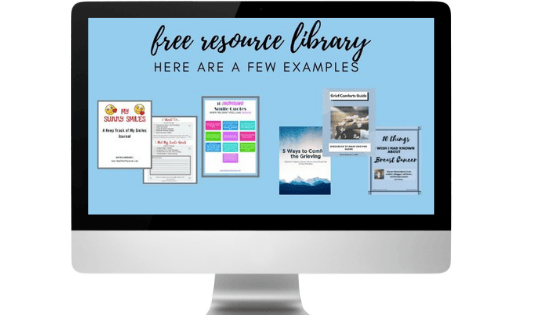 Live healthier, happier, and better! Sign up with your best email to receive weekly email newsletter TIPS and TOOLS for HELPING your body, mind, and spirit! Get access to our Resource Library with free downloads! You may read my Privacy Policy here.