How are you celebrating July 4? As we join family and friends to honor our country and the process that made us free, ask yourself…
Where is My Safe Place?
Is it a cozy, comfortable chair? How about under your favorite tree?
Our Forefathers and their families shed blood, sweat, and tears to make sure our United States of America was free from Great Britain's rule. They formed the thirteen colonies and paved the way for our government to be "by the people" and "for the people."
Today our country's government officials and citizens are at odds on several issues. The news media loves to focus on those differences and make us feel that our Constitution and Declaration of Independence are being ignored.
Is the state of the Union our sole source of feeling safe and secure?
As we celebrate our country, our families, and our freedom, can we remember where our refuge comes from?

Where Does Our Refuge Come From?
Psalms 46:1 assures us:
God is our refuge and strength,
    an ever-present help in trouble.
Refuge can be defined as a condition of being safe or sheltered from pursuit, danger, or trouble.
God is our safe place
God shelters us from danger and trouble through His strength
God is ALWAYS present
What Does Having God as Our Refuge Do for Us?
The answers are in Psalm 46:2-10.
Therefore we will not fear, though the earth give way
    and the mountains fall into the heart of the sea,
3 though its waters roar and foam
    and the mountains quake with their surging.[c]
4 There is a river whose streams make glad the city of God,
    the holy place where the Most High dwells.
5 God is within her, she will not fall;
    God will help her at break of day.
6 Nations are in uproar, kingdoms fall;
    he lifts his voice, the earth melts.
7 The Lord Almighty is with us;
    the God of Jacob is our fortress.
8 Come and see what the Lord has done,
    the desolations he has brought on the earth.
9 He makes wars cease
    to the ends of the earth.
He breaks the bow and shatters the spear;
    he burns the shields[d] with fire.
10 He says, "Be still, and know that I am God;
    I will be exalted among the nations,
    I will be exalted in the earth."

https://www.biblegateway.com/passage/?search=Psalm+46%3A1-10&version=NIV
Knowing God is our Refuge:
Drives our fears away (v.2)
Shifts our focus away from the world's problems knowing that God is in control (v.6)
Assures us that no matter how chaotic things get, we can find quietness and strength in our Father's love (v.10)
Have mercy on me, my God, have mercy on me,
    for in you I take refuge.
I will take refuge in the shadow of your wings
    until the disaster has passed. Psalms 57:1
On July 4th as we celebrate freedom and patriotism, let us also give praise for…
God is our refuge…safe, secure, loving, forgiving, ever-present, and just
How will you spend your July 4th? What are you thankful for?
Leave your comments below:)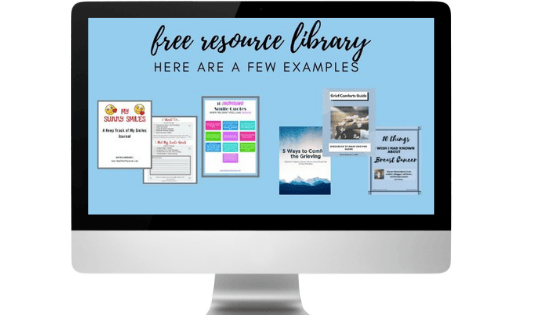 Live healthier, happier, and better! Sign up with your best email to receive weekly email newsletter TIPS and TOOLS for HELPING your body, mind, and spirit! Get access to our Resource Library with free downloads! You may read my Privacy Policy here.